Posted on January 30, 2020 by hcharles
I'm often asked how I manage to find caches of coins and other treasures so easily. What appears to be natural is actually the culmination of hundreds of hours of research that must be done before any metal detecting can be done successfully. Research techniques have evolved with the Internet and are now easier than ever. There is an almost unending list of locations that will never be "hunted out."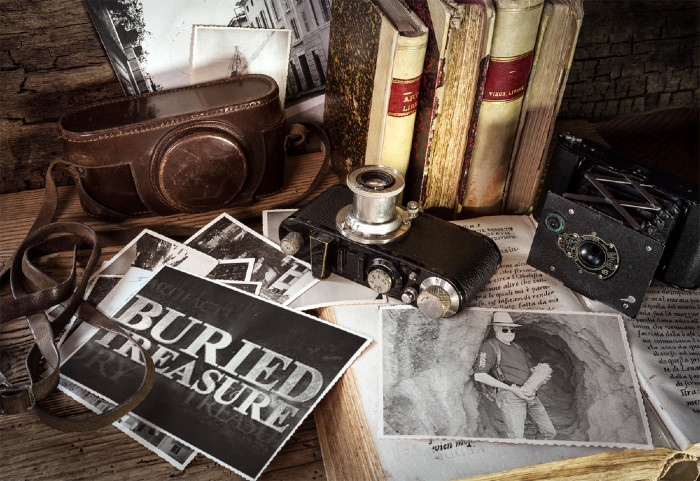 One of the best ways to do research is by talking with others. I've learned that most people find the hobby of treasure hunting fascinating. And even though they may not have a metal detector, they have always wanted to be a part of it in some way; nothing has the allure of buried treasure! They're usually eager to point you in the right direction. Some of the most enjoyable and helpful people you can converse with are older citizens in your community or assisted living. They know where all the events took place, where people used to picnic and of other gathering places that most likely are long forgotten and concealed by years of history. Hunters, loggers, and hikers are also great resources for finding sites to go metal detecting. An experienced hunter, forester, or hiker knows the woods and has most likely come across old foundations and other signs of activity that have been hidden for years by the forest.
Another great way to find productive metal detecting sites is by using historical maps. Historical maps are much different from the more recent maps you may be used to looking at. What we are looking for are Platt maps or plot plans. Some of the better maps of the last two centuries, Sanborn and Beers Maps contain very detailed information. Some maps will show where structures stood and information on the property owners. These old maps will even have structures labeled with the purpose they served. If you are lucky enough to come across historic maps that are very well detailed, you won't need much more research to find metal detecting sites. Using old maps has always been my preferred way of locating potential metal detecting sites, especially ghost towns.
Last but not least, using historical documentation to find metal detecting sites is a traditional form of research. This type of research is the most time consuming but can be the most interesting. There are many places that you can find rare historical documents that will help you locate new metal detecting sites. Be sure to search the archives of;
Small Town Libraries
Court Houses
Borough Buildings
Historical Societies
Genealogical Centers
University Archives
Flea Markets / Antique Shops
Garage Sales
These are just a hand full of places where you can find good research material. Some documents that you should be looking for include historical books, old newspapers, journals and diaries and old atlases. Old newspapers will tell of the events that took place in the past; deaths, train wrecks, fires, boat sinking's, bank robberies. Many libraries keep a collection of local newspapers on microfilm that usually goes back many, many years. Historic journals are also excellent research tools; they are firsthand accounts of events and daily life in a particular era and area. Local history books are always recommended for reading. An excellent local history book will often give a view of events not covered in broader histories. Any material that has documented the history of a specific area should be examined for the possibility of locating a productive spot to go metal detecting.

The internet brings a wealth of information to our finger tips. All we have to do is point, click and grab it. I would really love to hear from you. If you have any questions or comments, please post them below or send me an email; and do me a favor, if this article was helpful please share it on facebook or twitter that way I'll be able to keep bringing you useful information to make more and better metal detecting finds.